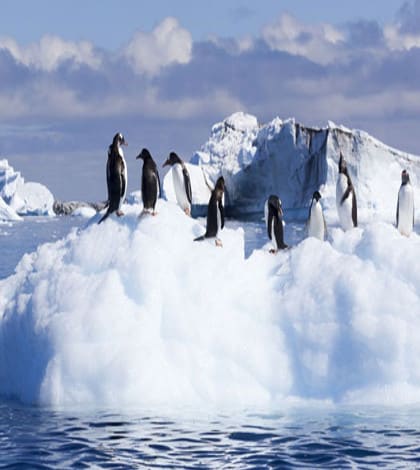 Antarctica is coming to Auckland!
Over the
weekend
the walls of the

Auckland museum in the Domain

will turn into icebergs.
Visual
artist Joseph Michael's
work 'Antarctica – While You Were Sleeping' will premiere on Friday and will be repeated the next two nights.
The 360-degree projection on to the museum walls will be accompanied by composer Rhian Sheehan's score, which includes the crack, creak and groan of icebergs calving off.
The show will run on a 45-minute loop from 8:30pm until 11pm.
Michael led a team of eight film-makers and photographers on a trip to Antarctica to gather photos and audio of icebergs.
1. Who is the main person or group of people in this news article?
ARTIST JOSEPH MICHAEL
2. What was the key event from the news article?
A SHOW MADE BY FILM MAKERS AND PHOTOGRAPHERS IS GOING TO BE ON IN THE AUCKLAND MUSEUM DOMAIN. THEY MADE THE FILM AFTER TRAVELLING TO ANTARCTICA TO COLLECT PHOTOS AND NOISES MADE BY ICEBERGS.
3. Where did this event take place?
AUCKLAND MUSEUM DOMAIN
4. When did this event take place?